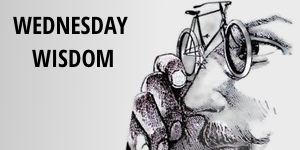 Triathlon Wetsuits
By: Brooks Doughtie
Inside Out Sports Cary Bike Manager
Have a spring or fall race in cooler water temperatures?  Trying to decide if a wetsuit is right for you?  We are here to answer those questions and help provide you with the best options to race in.  We at Inside Out Sports have staff that have many years of experience as well as staff that are current USAT certified triathlon coaches.  That's all to say that we have a wealth of knowledge and experience to help you!
First off for the majority of athletes, you will be faster in a wetsuit than without a wetsuit.  Wetsuits allow for better buoyancy in the water which puts you in a better position to swim faster. 
Several factors will determine whether a sleeveless or a full is the best option for you.  Race distance as well as water temperature, and the fit of the wetsuit will all play a vital role in the comfort and performance of your swim.  Ironman events have a wetsuit legal water temperature of 76.1 *F, while USAT sanctioned events have a wetsuit legal water temperature of 78*F.
So now you are asking, should I get a full wetsuit, sleeveless or even a shorty wetsuit? We will briefly go over the advantages to each!


Full wetsuit:
Tested over and over to be the fastest for swimmers
More buoyant and allows for swimmers to pull more water with the added fabric on the forearms.
If water temperature is borderline wetsuit legal, overheating issues can be a concern.
Most important is a proper fit in the shoulder region to eliminate shoulder impingement or shoulder restriction.
Sleeveless wetsuits
Likely the most versatile as you can wear this most comfortably in a wide range of water temperatures.
Little to no shoulder mobility issues.
Shorty wetsuits:
Similar to a sleeveless wetsuit, but bottom of the wetsuit is cut off just above the knee.
Little to no shoulder mobility issues.
Great value for customers
No matter what your racing needs are, we can help you find the wetsuit that fits your needs!  Come by and our staff can walk you through trying on a wetsuit!  Check out our triathlon wetsuit link for all your wetsuit needs: